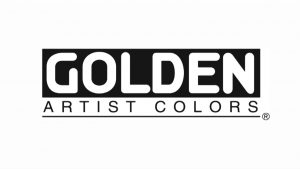 ---

GOLDEN MINI WORKSHOP
with Alex Bailey
When: February 21st, Wednesday
Time:10:30 AM to 12:00 PM
Fee:$5 to register (refund given with purchase after event)
Deeper discounts on Golden products for this event!
The 4 color lines and mediums, gels, and pastes will be demonstrated!
Come see why Golden satisfies mixed media and acrylic artists and remains a top industry standard!
Alex R. Bailey, Golden account manager, will be offering a FREE Golden hands-on mini-workshop on all Golden Acrylic Colors and selected Mediums-Gels-Pastes. Come learn the difference of the 4 Golden color products and take your hand at understanding Mediums-Gels-Pastes by painting two boards of your own. All materials will be supplied…just bring yourself.
Sign-up and seating fee required but refunded towards purchases after event…promotional pricing will be offered to attendees.